T3 Packages -

Transformation through Travel & Training
Redefine travel with our T3 Packages
Samunnati's "Transform through Travel and Training Programs (T3 Programs)" bring to you series of life transforming programs in peaceful and natural surroundings, away from the hustle and bustle of city life. Learning in a relaxed environment away from routine work and phone calls and urgent work helps the trainees to learn better and traveling to a new place in itself is an experience from which a person learns many things like bonding, letting go of unnecessary emotional baggage, to relax, to make friends, to think out of the box etc. An experience like nature walk for example helps the trainees to learn concepts like being mindful, better listening, exercising as a pleasure activity for both mind and body and most importantly keeping the phone or other devices away for a certain period of time.
---
T3 experiential learning workshops are packed with:
Safari/fishing, heritage walk, local cuisine study, nature walk through history, enjoying local handicrafts, dressing and studies, quality time with family, learning from new culture, impactful storytelling, games, experiences sharing sessions, reflection, yoga , mandala art, sessions on mindfulness...
and... you go back with some better practices, and reflective life style.
The Japanese call this "forest bathing" and it can rejuvenate a weary mind. Nature is a great healer.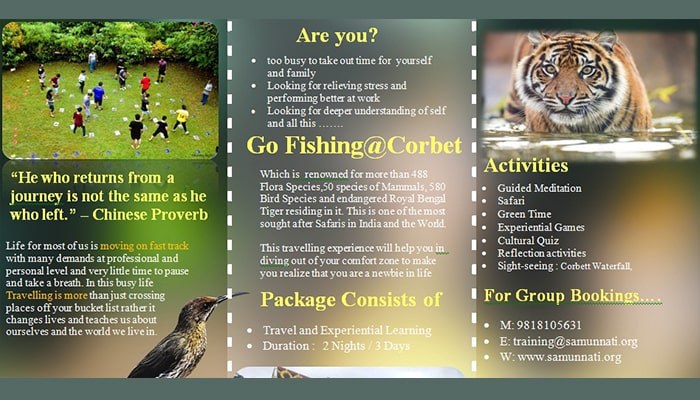 Go Fishing
@ Corbett
Break The Pattern
@ Mandawa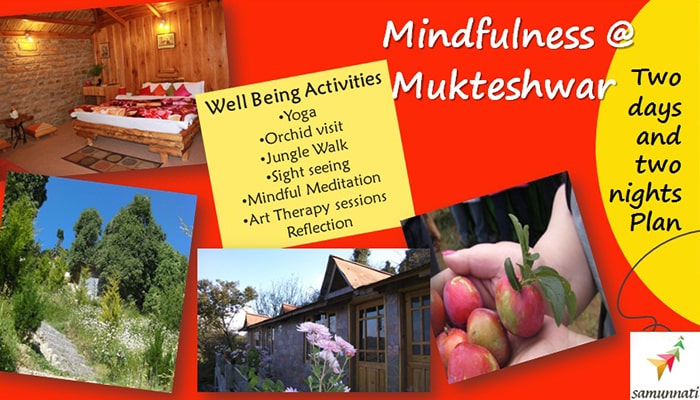 Mindfulness
@ Mukteshwar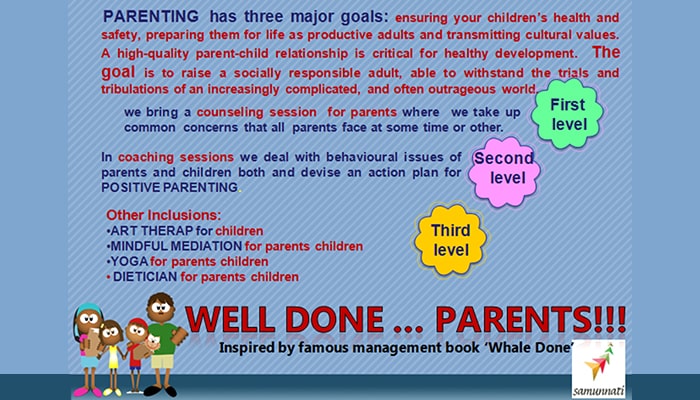 Well Done...
Parents!!!
Tranquil Mind Talk Session : Bhavani - 11 April
---
MWB Webinar : Devjani - 17th April
---
Well Done Webinar : Bhavani - 22nd April
---
MWB Webinar : Bhavani - 27th April
---
Redefine Manager Webinar : Devjani - 29th April
---